Explore Psychology's Endless Possibilities
Pursue advanced studies in the science of psychology and its practical applications with a Master of Arts in Psychology at University of Houston-Clear Lake. Our curriculum provides broad training across the major areas of psychology including social, cognitive, developmental and neuroscience, as well as research design and analysis. Additionally, students are able to focus their studies in specialty areas. Students are able to complete either a thesis track to develop skills in conducting independent research or an internship track where they can gain hands-on experience in areas such as college teaching, working with human services, running research studies, or working in student services.
Prepare for a Challenging, Rewarding Career
Insight into human behavior is valuable to many industries. Further tailor your curriculum in UHCL's Master of Science in Psychology to your interests and goals with optional concentrations in human factors, behavioral neuroscience and applied social issues. Skills from our program apply to careers in social services, non-profits, government, student services, research, community college teaching or to future doctoral study.
Request InformationHow to ApplyVisit
---
Admission Requirements
So, have we convinced you that University of Houston-Clear Lake's College of Human Science and Humanities is the next step in your pursuit of academic success? Learn what it takes to be admitted to help you reach your educational goals.
---
Degree Requirements
This degree has a specific set of courses you'll need to complete before you can graduate from University of Houston-Clear Lake. Learn more about the classes that will help you complete the requirements of this degree.
Degree Plan
---
Cost Information
Examine how much it could cost to receive a degree from the College of Human Sciences and Humanities at UHCL.
Tuition and Fees
Net Price Calculator
Fee Schedule Calculator
---
Deadlines for Applying
Graduate Deadlines

Spring 2019

New Degree Seeking - December 1
Priority* - January 14
Final and Session Start* - January 22

Summer 2019

New Degree Seeking - May 1
Priority* - May 28
Final, Summer I* - June 10
Final, Summer II* - July 15

Fall 2019

New Degree Seeking - August 1
Priority* - August 12
Final and Session Start* - August 26
*Former/Non-degree seeking/Certificate Graduate Students applicants who apply after the priority deadline can expect to go through late registration. $50 late registration fee will be assessed.
International Deadlines

Fall

Priority – March 1
Final – June 1

Spring

Priority – August 1
Final – November 1

Summer

Priority – February 1
Final – April 20
Students interested in qualifying for scholarships &/or applying for visas outside the U.S. should apply and submit the application documents/test scores by the priority deadline
International freshmen applicants will not be accepted for Summer semester.

---
Locations
UH-Clear Lake Pearland Campus
UH-Clear Lake Pearland Campus
1200 Pearland Pkwy
Pearland, Texas 77581
Phone: 281-212-1700
Since 2010, University of Houston-Clear Lake Pearland Campus has proudly served as an upper-level institution serving juniors, seniors, and graduate students in fields like business and behavioral science.
---
Psychology M.S. Faculty
Kim Case
Kim Case
Professor of Women's Studies and Psychology,
Human Sciences and Humanities
Contact number: 281-283-3338
Email: caseki@uhcl.edu
Office: Arbor Central 1307.19
Beth Hentges
Beth Hentges
Department Chair of Psychology and Associate Professor of Psychology,
Human Sciences and Humanities
Contact number: 281-283-3308
Email: hentges@uhcl.edu
Office: Bayou 2617.05
Angela Kelling
Angela Kelling
Assistant Professor of Psychology,
Human Sciences and Humanities
Contact number: 281-283-3488
Email: KellingA@uhcl.edu
Office: Arbor 1307-08
Nicholas Kelling
Nicholas Kelling
Assistant Professor of Psychology,
Human Sciences and Humanities
Contact number: 281-283-3443
Email: kelling@uhcl.edu
Office: B1508
David Malin
David H. Malin
Professor of Psychology and Neuroscience,
Human Sciences and Humanities
Contact number: 281-283-3339
Email: malin@uhcl.edu
Office: Bayou 2617.12
Georgina Moreno
Georgina Moreno
Assistant Professor of Psychology,
Human Sciences and Humanities
Contact number: 281-283-3384
Email: morenog@uhcl.edu
Office: SSCB 2109
Amanda Johnston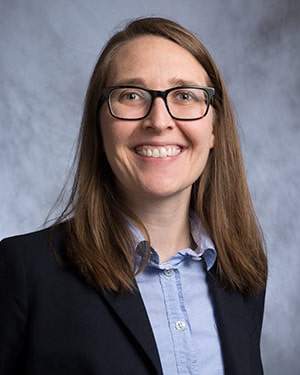 Amanda Johnston
Associate Professor of Psychology,
Human Sciences and Humanities
Contact number: 281-283-3393
Email: johnston@uhcl.edu
Office: Bayou 2617.14
Desdamona Rios
Desdamona Rios
Associate Professor of Social Psychology,
Human Sciences and Humanities
Contact number: 281-283-3457
Email: rios@uhcl.edu
Office: Bayou 2121.06
Nicholas Shaman
Nicholas Shaman
Assistant Professor of Psychology,
Human Sciences and Humanities
Contact number: 281-283-3386
Email: Shaman@uhcl.edu
Office: Delta Office Annex #26
Steven Sutherland
Steven Sutherland
Assistant Professor of Psychology,
Human Sciences and Humanities
Contact number: 281-283-3474
Email: sutherland@uhcl.edu
Office: Bayou 2617.17
Christine Walther
Christine Walther
Assistant Professor of Psychology,
Human Sciences and Humanities
Contact number: 281-283-3463
Email: walther@uhcl.edu
Office: Bayou 2233.02
Chris Ward
Christopher P. Ward
Associate Professor of Psychology,
Human Sciences and Humanities
Contact number: 281-283-3303
Email: wardchris@uhcl.edu
Office: Bayou 2617.03