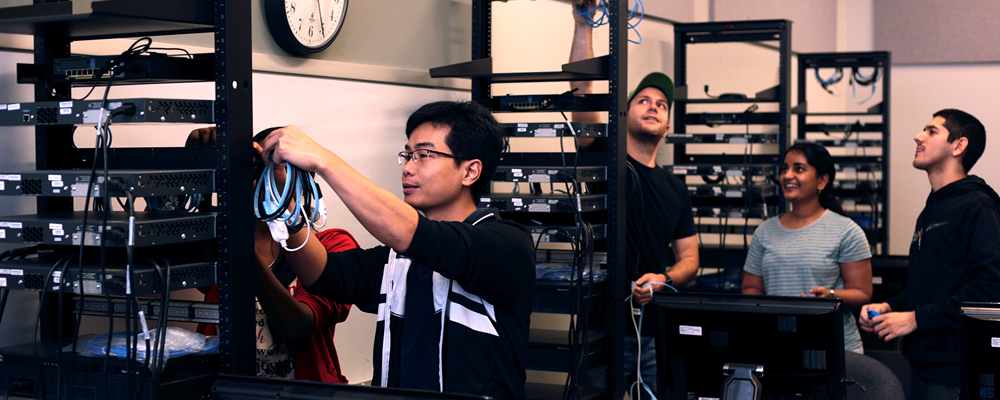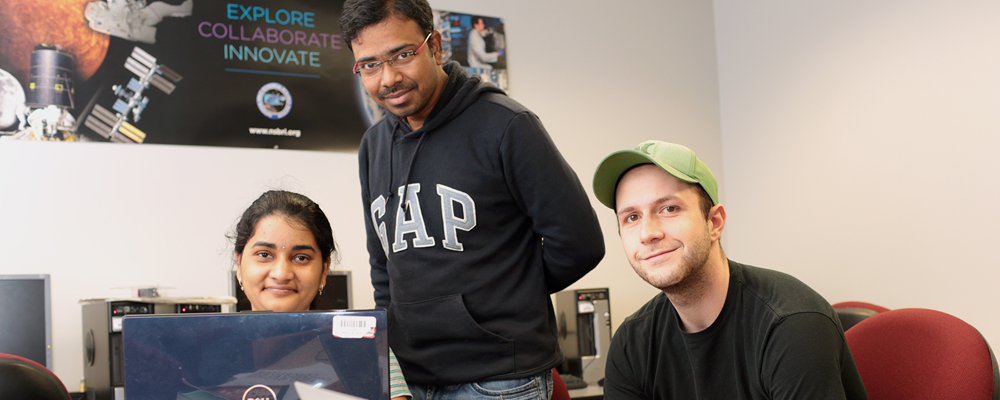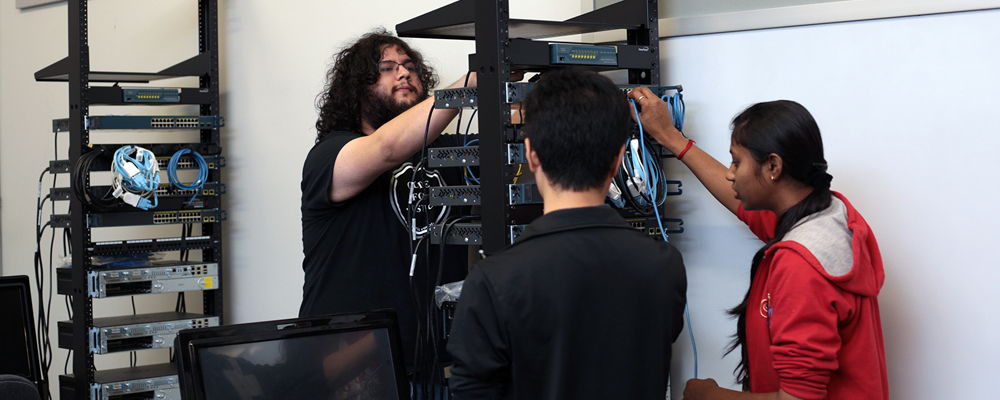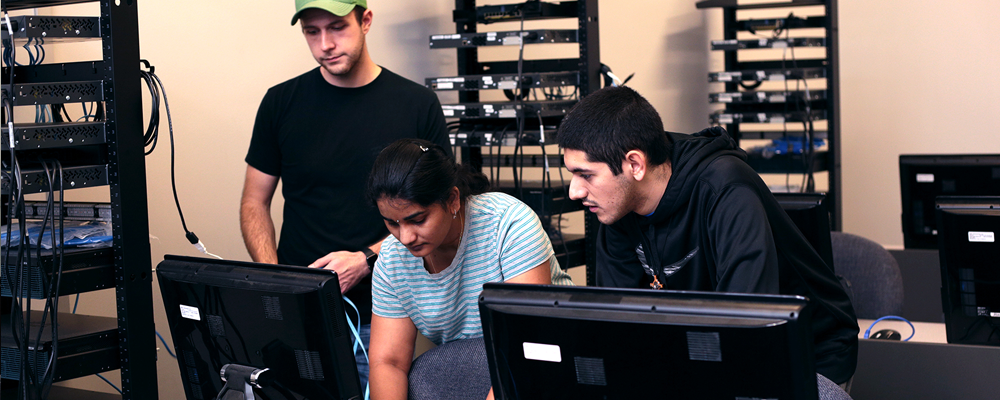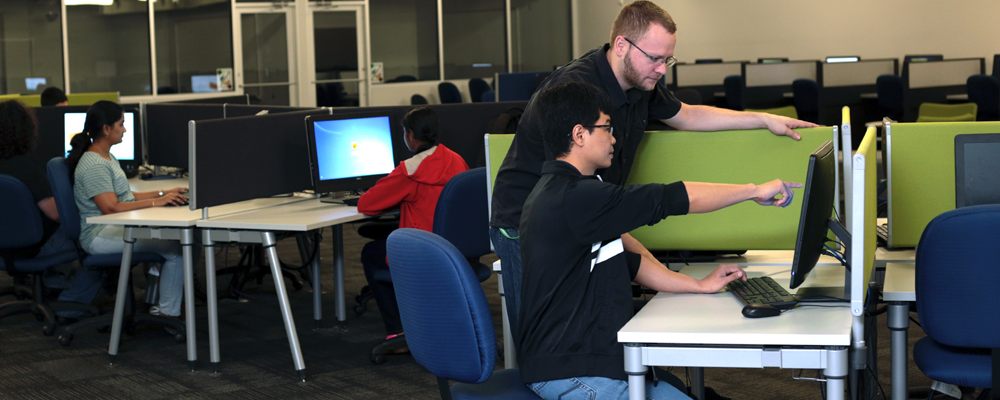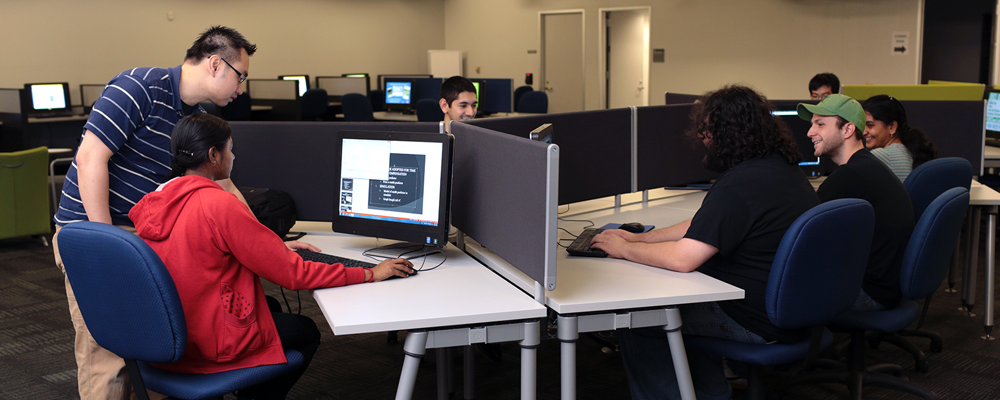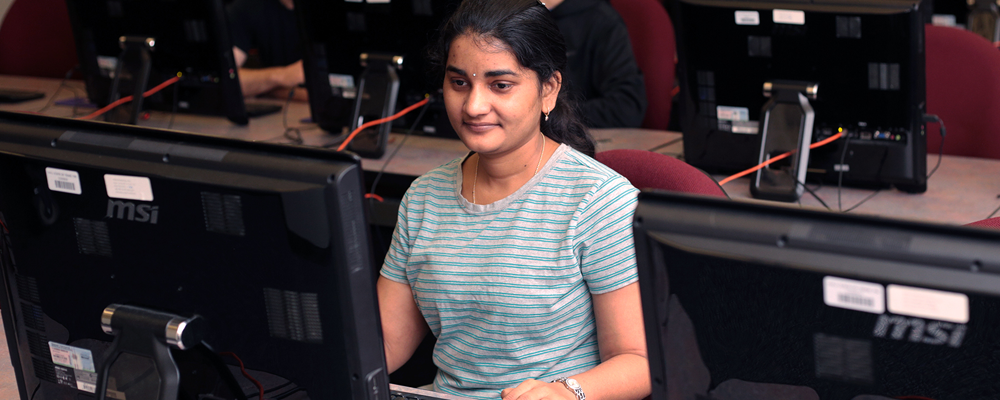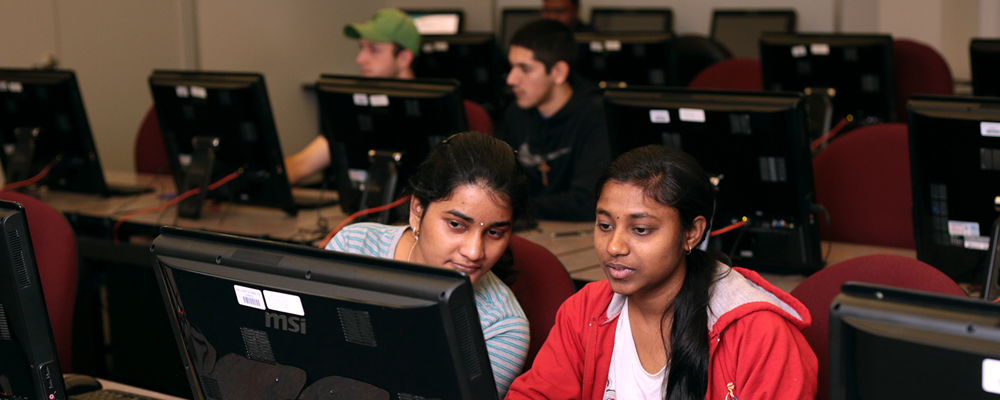 Program Overview/Mission
Information technology plays a major role in most industries, from finance to health care, and graduates will have career longevity. IT professional are the users of technology. They utilize existing systems, software and applications to create/solve specific problems. IT specialists run the gamut in skills – from maintaining the databases that users rely upon to gathering information to serve customers; upgrading computer software, or setting up and maintaining the servers on which the company's applications run. You will learn all of this and more with a degree in Information Technology from the University of Houston-Clear Lake.
Bachelor of Sciences in Information Technology (B.S.)
An IT degree emphasizes both theory and hands-on application. A BS in Information Technology will prepare students for a technology job in any number of key and growing industries. Graduates of this program can choose from many occupations related to cyber security, computer systems, digital forensics, web, database and more.
Bachelor of Applied Sciences in Information Technology (BAS-IT)
A BAS in IT degree prepares students to take a job serving on a technology team for a commercial, industrial, educational or governmental institution. Graduates of this program have stepped into roles as varied as assisting with computer issues, overseeing computer and network systems, assisting with new technologies, working in forensics labs or setting web pages, to name a few. This degree is a transfer degree and requires students to transfer in a minimum of 33 credits of which 15 are technical credits, in order to enroll in this program.
---
Program Degrees

Minors
Admission Requirements
Bachelor of Applied Science (B.A.S.), College of Science and Engineering

Special Requirements

1.

Earned an Associate of Applied Science degree in Information Technology or a related field, or have a minimum of 15 semester credit hours in an IT or related discipline, and


2.

Are eligible to return to the last school attended




Track Offered

B.A.S. –

Information Technology*



*This plan is not available to UHCL freshmen. It is exclusively available to qualified transfer students seeking their first bachelor's degree. Qualified transfer students must transfer a minimum of 33 hours which must include at least 15 hours of technical electives.
---
Additional Admission Information
Explore what the future holds for you by attending University of Houston-Clear Lake's College of Science and Engineering. Find out now what it takes to be admitted.
Program Faculty
Krishani Abeysekera
Krishani Abeysekera
Program Chair of Information Technology and Senior Lecturer/System Administrator of Computer Science and Computer Information Systems ,
Science and Engineering
Contact number: 281-283-3831
Email: abeysekera@uhcl.edu
Office: Delta 165
Lisa Lacher
Lisa Lacher
Assistant Professor of Information Technology,
Science and Engineering
Contact number: 281-283-3885
Email: Lacher@UHCL.edu
Office: Delta 161
Radu Vlas
Radu Vlas
Assistant Professor of Computer Information Systems and Information Technology,
Science and Engineering
Contact number: 281-283-3878
Email: Vlas@UHCL.edu
Office: Delta 116
Student Data and Outcomes
Student Testimonial
I have attended two other universities and a local community college so far in my collegiate career. The IT program here at UHCL is the best program I have encountered. The professors are very knowledgeable and committed to their students. The courses have left me with a whole new appreciation for what Information Technology means in the future of business. Hands on work in class that results in working programs and databases gives a very rewarding feeling. Overall, I cannot think of a better place to study IT.

Erich Late